Premier Cannon Beach Vacation Rentals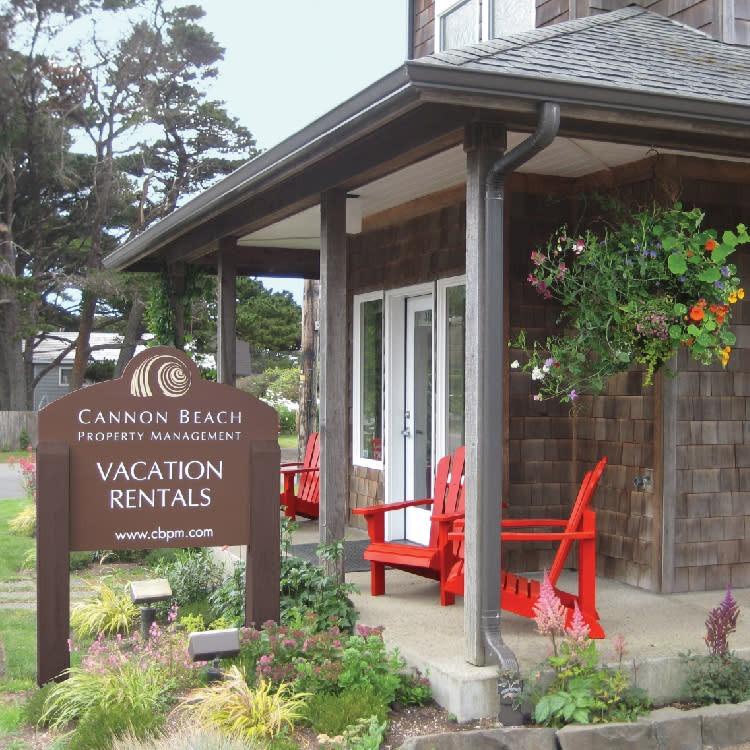 Cannon Beach Property Management is locally owned and family operated since 1985.
We are passionate about giving our guests the best vacation rental experience possible. From the condition of our homes to the greeting when you arrive, our goal is to ensure smooth sailing from check-in to check-out.
Our office is conveniently located in Tolovana Park, at the southern end of Cannon Beach. Our homes are set up for contactless check in so you can start your vacation as soon as you pull into town. Our friendly staff is ready to assist our guests 7 days a week, whether that's recommendations for a delicious meal or resolving an unforeseen issue. We are here, we are local and we are excited to share what we know of Cannon Beach and all that it has to offer!
---
Our Rentals
We offer a variety of vacation rentals, from updated modern homes to classic beach cottages, making it easy to find the perfect home for your beach vacation. Whether you are coordinating a family getaway, reconnecting with friends or escaping for a romantic weekend, we can help you find a property that has everything you need to cultivate a relaxing and stress free stay in our village.
Our catalog of homes offers a choice of vacation environments, so our guests can enjoy time spent indoors as much as walking the beach, digging for clams, searching for starfish in the tide-pools, or simply the feeling of digging toes in the sand.
Hiking, biking, or relaxing with your furry best friend - we invite you to experience all the makings of special Cannon Beach vacation memories. Let us help you find the perfect vacation rental for your trip, browse below or get in touch with us today!
Booking with us is as easy as 1-2-3!

You Request Rental Dates on our easy to use website.

We confirm your request meets the Cannon Beach city guidelines and send you an email.

You're officially booked!
Our Policies
Our goal is to ensure our homeowners and guests all enjoy the best that a Cannon Beach Vacation can offer. We know the devil is in the details, that's why we focus on clear communication and common sense. Our rental policies are clear and concise, but if you have any questions, please don't hesitate to contact us.
Proud member of Cannon Beach Chamber of Commerce.