Travel Insurance
Plan for the unexpected and protect your investment.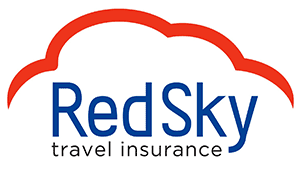 Cannon Beach Property Management is proud to partner with Red Sky Travel Insurance to offer vacation rental travel insurance to our guests.
While we like to think nothing will ever get in the way of our vacation, life can be unpredictable. Here at Cannon Beach Property Management, we recommend purchasing travel insurance simply because you just never know what's going to happen.
Information regarding the vacation rental travel insurance offered by Red Sky can be found here. You have until the date of your final balance to purchase vacation rental travel insurance.
*Note: This means that if you are booking your trip less than 60 days out and your full balance is due, you must make the decision at the time that you make your reservation with us.
If you have specific questions, you may call Red Sky Travel Insurance Customer Service at 1-866-889-7409.